Get Your Hands On My 7 Day Kick-Start Meal Plan, Recipe Guide & Cook Book Complete With Shopping List & Start Burning Fat Today
Enter your email below now for instant access...
We value your privacy and would never spam you
Finally There's Help For Frustrated & Self Conscious Women, Who Are Sick & Tired Of Feeling Old, Bloated & Sluggish & Want To Change What They See In The Mirror
Let Me Show You The Simple & Permanent Lifestyle Solution To A New Sexier Body So You Can Finally Get Your Confidence Back & Feel More Attractive
Do You Want To Enjoy The Maximum Fat Loss Possible 24 Hours Per Day Without Starving Or Depriving Yourself?
Lets Face Facts - You're here because you want to lose some weight of your hips, thighs belly & arms as well as tighten & tone those areas too.
Am I Correct?
The problem is that the only way you know how to do it is to spend hours in the gym on the boring treadmill & eat like a rabbit, watching the calories & fat content in everything you eat until it drives you mad & you end up going back to your old ways & piling all the weight back on plus a bit more.
Does that sound familiar?
Weight Loss
Doesn't

Have To Be The Struggle You Think It Does
These are classic mistakes that everyone makes when trying to lose weight so don't feel bad if you have done these & they haven't worked for you because I'm going to show you where you have been going wrong & what you need to be focusing on instead
MISTAKE #1:



You Count Calories & Eat Rabbit Food
You need to eat less calories to lose weight right?..WRONG!!
You don't have to starve yourself & eat like a rabbit to start seeing results.
Quite the opposite in fact!!
Ill show you exactly how to lose inches while feeling full & content with your meals. Never waste time & stress over your calorie intake ever again!!
After all the best diet in the world is the one you can stick too!!
Thats what we will work together to accomplish for you!
MISTAKE #2:




You Cut As Much Fat Out Of Your Diet As You Can
When trying to lose weight I bet you have tried cutting out the fat from your diet & opted for the low fat version. Think of this. When a food company has to remove the fat from a product they have to replace it with a whole load of chemicals & sugar to make it taste edible. This is not going to help you to lose weight & drop any clothes sizes.
REMEMBER THIS: Eating Fat Doesn't Make You Fat
In fact eating the right kinds of fat will actually help you to lose weight, feel fuller & more satisfied with your meals.
MISTAKE #3:
You Waste Your Time Doing Boring Cardio
When it comes to fat loss cardio is by far the least effective method of exercise yet it is what most people turn to when they are looking to drop a few pounds.
Learn To Balance Your Hormones & You Will Lose Weight Effortlessly
Forget Calories In Vs Calories Out
Despite what you may think & what you may still continue to read & see in the media your body isn't a calorie counting machine. Your body doesn't work on mathematics, it works on biochemistry. The old "eat less & do more" theory is leading you down the wrong unhappy path.
Your body responds very differently to different foods just as it does to different forms of exercise & your hormones control literally every aspect of your life. Especially your fat storage.
What you eat, how you train & generally how you live your life is what will effect your body's hormones so its all about understanding this process & being able to manipulate this knowledge to your advantage.
The main stream is always very slow to catch on with these sorts of things & what you really need is a balanced, prepared lifestyle based on informed science & a workout program that is short & effective & fits around a busy schedule, Not another calorie controlled diet & long, boring road runs.
" You want real food that fills you up & leaves you satisfied but also helps you achieve your goals & I know you probably hate exercise & don't have enough time but the good thing is you don't need to spend any longer than 45 minutes at the very most if you know what you are doing "
It also helps to have the support & guidance of an experienced professional like me to help you work towards that & make sure you achieve all your targets & goals as well as learn all the little tips & tricks to make it so much more easier than it has been before.
If This Sounds Like You Then You Are My Perfect Client
A lot of people worry that they're too unfit or too out of shape & that id rather be working with super fit athletic supermodels but nothing could be further from the truth.
I love working with people who feel helpless & are feeling a little lost & out of shape because that way i can have the biggest impact on their life & the transformations are what I enjoy seeing. It can truly be life changing for people & thats why I love what i do.
You have never been truly happy with your body & have gradually started to put more & more weight on over the past few years & feel more un attractive than ever before with your sagging body.
You are now lacking any body confidence, constantly feeling bloated, tired, sluggish & conscious of your wobbly bits.
You are getting embarrassed & frustrated with your body & your self consciousness is effecting your life & relationships
You hate shopping for nice clothes because you feel that nothing suits your body shape & would love to feel more comfortable
You try your hardest to drop the pounds but without ever really getting there.
 You have tried every diet going & cant understand why you put on weight so easily
You worry that you are beginning to look old & worry about future health problems
You hate going into gym's where all your insecurities are made to feel even worse & you have no clue what you are really doing & don't enjoy it at all.
You feel like you are too busy to be in good shape & its too difficult to stick to but don't really have any clear consistent plan.
You think you have to eat boring bland meals, count your calories everyday & run for hours on the treadmill (you dont by the way)
You are sick of reading about all the latest weight loss fads & conflicting information & you just want someone to show you a solid plan that you can enjoy & stick too that doesn't take up all of your day & leave you feeling deprived.
Don't Take My Word For It, Look At My Results & Check Out My Testimonials
Nicola Loses 4st & Enjoys Fantastic New Energy Levels
Dot Has Completely Changed Her Lifestyle & Can Now Maintain Her New Body
Lynne Feels Energetic & In The Shape Of Her Life
Denise Gets The Flat Stomach She Always Wanted & Regains The Confidence In Her Body
Jane's Shape Has Changed & She Feels Much Sexier In Her Clothes
Maxine Loses A Dress Size & Tone's Up As Well As Losing Her Cellulite
Lynn Loses 2st In Her First 3 Months & Overcomes Her Negative Body Image
What Would It Mean To You If You Finally Had A Body You Were Proud Of & Happy With
Many people try a fad diet and fail to lose and keep the weight off. At the end they gain even more weight than they have lost. They blame themselves and end up desperate and depressed.
Would you like to finally end this DESTRUCTIVE cycle and lose your excess fat once and for all?
Imagine shopping for your favourite clothes, looking in the mirror & feeling confident about your body or going on holiday and bearing your flesh on the beach.
Why Will This Work For Me When Everything Else Has Failed?
I know that you probably feel like you have tried everything in the past & that nothing has worked but that is most likely because instead of trying to make long term changes & consistent habits you have tried the quick fix approach always moving from one fad to another without any real plan or guidance.
By choosing to work with me not only will you have access to a proven blueprint that gets you results but you will also have the support & guidance to make sure you stay on track & learn what works as well as show you the simple healthy habits that will make all the difference to your results.
What you get with me is more than just a few workouts, its a complete education & lifestyle transformation.
By working with me you're paying for results not workouts
Here Is Exactly What You Get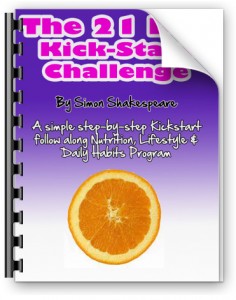 1. The 21 Day Kick-Start Challenge. Your first 3 weeks are the most important because this is where you will see the quickest results & biggest changes. This is a complete step by step detailed daily plan that is designed to get you started & on the road to success. It will also help you to form those new habits that will give you the long term success you want.
2. The Fat Smasher Blueprint Manual. This details literally everything that you need to do in order to become a fat burning machine around the clock. But don't worry I have made it really simple & easy to follow by cutting out all the fluff and jargon & just letting you know what you need to know so you understand why you are doing some of the things you are doing. This includes shopping lists,  info on supplements, nutrition, exercise, fasting, carb cycling.
3. The Fat Smasher Cook Book & Recipe Guide. I pride myself on making my meal plans enjoyable because I like you don't enjoy eating rabbit food & I also don't have loads of time to spend cooking big extravagant meals so if you are looking for simple, tasty & most importantly satisfying meals then thats what you are going to get. It doesn't even matter if you are a terrible cook because these recipes are so easy & simple to make & will have you burning fat around the clock.
4. Fat Smashing, Metabolism Boosting Workouts. The key to sculpting & shaping your new body is your workouts. Every workout you do with me will keep your metabolism burning high for 36-48 hours after, meaning maximum fat loss as well as tighten & tone all your trouble spots. Unlike boring road runs & tedious treadmill workouts that give you minimal results these workouts will be much more enjoyable & aimed at your fitness level.
5. Fat Smasher School. I have an online members area with a bunch of educational video's that go into a little more detail on things like your nutrition, exercise, controlling your hormones, effective supplementation and various other techniques you will learn about. This way you will learn for real what works from someone who knows what they are talking about so you never need to be confused again.
6. Home Workout Library. There is always the odd occasion when you may miss a workout or just want to do a little bit extra so you have access to a library of workout videos you can follow along at home which you can play on your mobile, tablet & laptop & PC.
7. Monthly Assessment, Goal Setting & Lifestyle Analysis. Its important that we monitor your progress & make sure you stay on track towards all your goals so once each month we will go through a simple fitness assessment, check on your weight & body measurements, reassess your goals & undergo a lifestyle assessment to ensure that your overall health is improving too.
8. 24/7 Email, Phone & Text Support. This kinda goes without saying but you will have access to me via phone, text, email etc whenever you need support for anything at all to answer your questions 🙂
9. Amazing Results, More Energy, Confidence & A Brand New Body. What all this adds up to is a complete transformation which is ultimately what you get when you choose to work with me. I provide you with the exact blueprint, tools, support & knowledge to make you feel like superwoman.
Don't Forget My Guaranteed Results Or Your Money Back Promise!!
Guaranteed Results Or Your Money Back
I don't know a Birmingham personal trainer so confident in their ability to get results that offer your money back if you see no or poor results after 90 days. I know exactly what it feels like to make a big investment & how scary that can be so I want to put you at ease by offering a money back guarantee if it isn't everything you hoped it would be